About Me
Julia Scheuffele, guitarist. 1991 she moved from Munich to Stuttgart, where she studied guitar as a major in the State Academy of Music and Performing arts with Prof. Mario Sicca. Later she studied a second major in music theory and so she became a double-certified musician.
During her studies until her move to China, she taught guitar at the Kolping Music School in Süßen. Besides she attended a lot of master classes and played several performances near Stuttgart.
Three years after finishing her studies, she emigrated to China with her Chinese husband. She lived in Shanghai, where she led the guitar classes at the German school and also taught at Chinese music schools and also private students.
She speaks Chinese fluently. With the well known Shanghai guitarists He Shun Hua and Chen Bing, she founded the Shanghai Guitar Salon 2012, where she worked as a guitar teacher. In addition to her work as a guitar teacher, she have also played gigs and concerts for example in the Glamour Bar, in the Dimanche, in the Shanghai Concert Hall and also outside of Shanghai for example in Zhejiang.
2015 after 16 years of Shanghai she went back to Germany and opened a guitar studio in the east of Stuttgart. She started a postgraduate course with Hubert Käppel and made a lot of chamber music. For example, she established the duo Windsaiten with Annette Peters, played with the guitarist Tommaso Ieva guitar duo and worked with the clarinettist Irith Gabriely a very successfull program called "a lot of Baroque and a bissele Kezmer".
She worked together with songwriter Kristin Art and a theater band directed by Mrs.Irena Trisic. As a soloist she did several performances with solo repertoire for example in the long Ostnacht, in the Rupert Mayer Hall, but also open air in the Kulturinsel. And new projects are already planned.
Her repertoire mainly includes South American guitar music, but she is open to all epochs and styles and also like to play pieces from Baroque and Classic.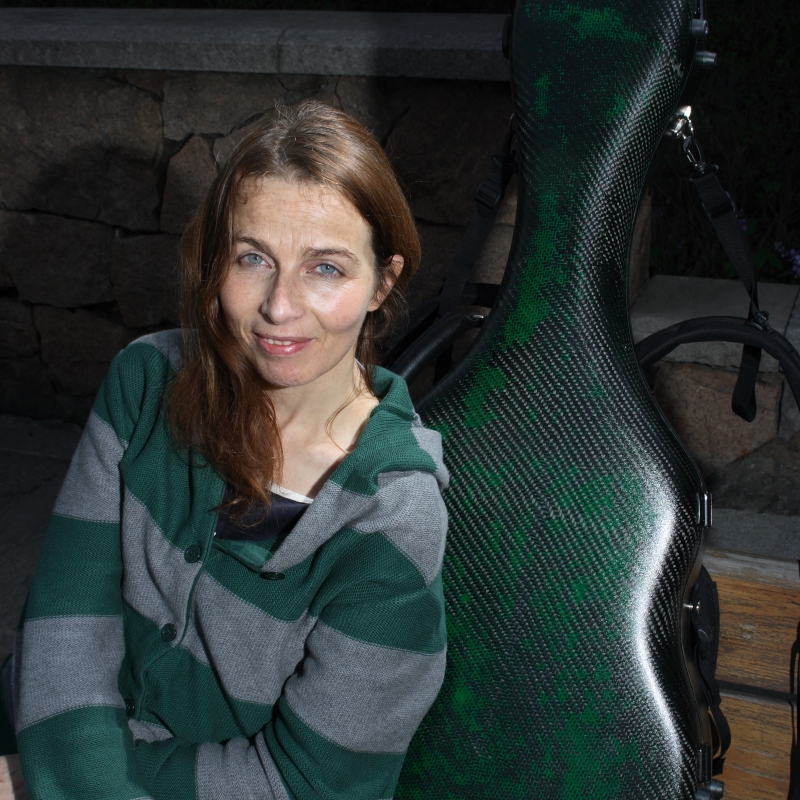 Julia Scheuffele
concerts, lessons, streetmusic